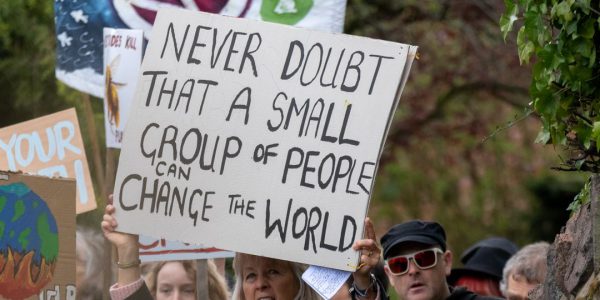 Extinction Rebellion Malvern
Extinction Rebellion is an international movement that uses non-violent civil disobedience in an attempt to halt mass extinction and minimise the risk of social collapse.
Upcoming Actions & Events
Our main meetings are held on the 1st and 3rd Thursday of each month and our working group meeting is on the 4th Thursday of each month. New members always welcome at any of these!
NVDA (Non-Violent Direct Action) Training Cancelled
Saturday 22 February, 11am-4pm, Lansdowne Methodist Church, Malvern WR14 2AW
On this NVDA training, you will find out how to non-violently take part in Extinction Rebellion actions. It is highly recommended for all rebels taking part in any XR action, whether they intend to be arrested or not. We will cover the philosophy and practice of non-violent techniques, showing you how to de-escalate tense situations, how to interact with the police, what to do if you decide to risk arrest, and how to support others if you choose not to risk arrest. If you are planning to join this training, please send a quick email to xrmalvern_media@riseup.net to give us an idea of numbers. Don't forget to bring a packed lunch !
Enough is Enough March in London
Saturday 22 February, 1-5pm, Central London
Join a group from XR Malvern travelling on the train to London to take part in this massive XR March of love and solidarity! Rebels from around the country will be joining you. We are still working out timings but XR Malvern people will probably leave on the 8:48am train to Paddington, returning on the 5:50pm or 6:50pm train. If you buy your ticket together with 2 other people, you get a 25% discount. We are also offering 2 travel bursaries to rebels who would like to attend but can't afford the train fare. Please email xrmalvern_media@riseup.net to request one of the travel bursaries. If you can't attend the march but would like to sponsor another rebel by paying their fare, please contact us as well and we can increase the number of bursaries offered! See more info about the march on this Facebook link (you don't need Facebook to see it): https://www.facebook.com/events/1130035164009395/
Gong Meditation for Mother Earth Healing Cancelled
Sunday 23 February, 5pm–6pm, Malvern Quaker House, 1 Orchard Rd, WR14 3DA
We regret to inform you that we are cancelling the Gong Resonance event scheduled for Sunday due to a combination of illness and travel difficulties arising from the flooding around the Severn. We will rearrange the event for another time when everything has settled down.
Climate Vigil and Vegan Supper
Sunday 23 February, 6:45-8:30, Malvern Quaker House, 1 Orchard Rd, WR14 3DA
This monthly event is a joint venture between the Quakers and Extinction Rebellion Malvern. The Climate Vigil with speaking stone and silences will start at 6.45 and finish at 7.30pm with a short silence. At 7.30pm, a vegan meal will be shared dishes and donations welcome)
Everyone is welcome for the whole or part of the evening.
Working Groups Meeting
Thursday 27 February, 7:00-9:00pm, Malvern Quaker House, 1 Orchard Rd, WR14 3DA
Our working groups will be on hand to help meet the needs of the outreach events and actions projects we have chosen at the People's Assemblies in January. The working groups are: Actions, Arts, Community/Outreach, Legal Support, Media and Tech Support, Regenerative Culture, and Finance. These groups meet on the 4th Thurs of every month to carry on with plans to support our upcoming activities. We welcome new members to this meeting who are interested in learning more about the working groups and perhaps joining in.
Main Meeting + Project Planning
Thursday 5 March, 7:00-9:00pm, Malvern Quaker House, 1 Orchard Rd, WR14 3DA
This is your chance to get more involved and making progress towards our Extinction Rebellion goals! We've got an ambitious plan of outreach and actions in Malvern for the coming months, and we need everybody on board to make it happen. Please join us for this meeting which will be largely devoted to project sub-meetings organising events like stalls, Planet Medic actions, well dressing, May Day, etc. New rebels are warmly welcome!
XR Malvern Hills Nature Walk
Sunday 15 March, 10:00-12:00pm, Hollybed Farm Meadows, New Road, Castlemorton, Worcestershire WR13 6BU
Join the XR Malvern Regen group for a relaxing and inspiring Nature Walk at the Worcestershire Wildlife Trust Reserve Hollybed Farm Meadows. Iszi has been volunteering here for several years and will tell you about the work that is being done to restore the meadows to their former glory. Although it's a bit early for the flowers, the walk should be interesting and regenerative! The walk is fairly level but the paths are not paved and likely to be muddy in places. Dogs must be on a lead.
Meet at the reserve entrance on New Road: turn off the B4208 opposite the Robin Hood Pub. Please car share if you can: email us at xrmalvern_regen@riseup.net or comment on the Facebook page. There is limited parking near the gate. See link below for map and further details. We are happy to arrange lifts from the Great Malvern train station for anyone travelling from further afield.
https://www.worcswildlifetrust.co.uk/nature-reserves/hollybed-farm-meadows
---