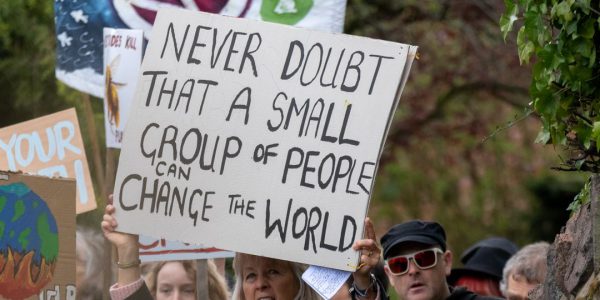 Extinction Rebellion Malvern
Extinction Rebellion is an international movement that uses non-violent civil disobedience in an attempt to halt mass extinction and minimise the risk of social collapse.
Upcoming Actions & Events
Please note that due to coronavirus, some events are now held via video conference and some are postponed.
Our main meetings are held on the 1st and 3rd Thursday of each month and our working group meeting is on the 4th Thursday of each month. New members always welcome at any of these!
Zero Carbon Britain talk
Monday 30th March at 8:00pm – 10:00pm Online Zoom link: https://zoom.us/j/544847254
A talk by Transition Malvern Hills about the new Zero Carbon Britain report from Centre For Alternative Technology. See https://transitionmalvernhills.org.uk/zcb-talk/
XR Malvern Study Group
Wednesday 1 April, 7:00-9:00pm, Zoom Video Conference (Zoom link to be posted soon)
Join us for this online discussion group to explore some of the ideas underpinning Extinction Rebellion. This fortnightly study group will look more closely at XR's 10 Principles and Values, our Rebel Agreement, the philosophy and practice of non-violence, etc. We'll create a relaxed, drop-in and group-led environment where we all learn through discussion. There are no fixed answers to the questions we will ask, but together we can deepen our understanding of XR philosophy and practice. We meet fortnightly on the 1st and 3rd Wednesdays of the month.
Main Meeting + Project Planning
Thursday 2 April, 7:00-9:00pm Online (zoom link to be posted soon)
This is your chance to get more involved and making progress towards our Extinction Rebellion goals! We've got an ambitious plan of outreach and actions in Malvern for the coming months, and we need everybody on board to make it happen. Please join us for this meeting which will be largely devoted to project sub-meetings organising events like stalls, Planet Medic actions, well dressing, May Day, etc.
New rebels are warmly welcome! Join us at 6:45 for refreshments before the meeting start at 7pm.
Empathy Circle
Friday 3 April 3:30pm -5:00pm, Zoom Video Conference
We invite you to join an online empathy circle for building regenerative culture, mutual support, community and connection. Talk about whatever is on your mind. Learn, practice and deepen active listening skills for mutual support, community building, conflict resolution and action. It's a space to both practice giving empathy, and to receive empathy. It's a satisfying process where the speaker has an opportunity to feel fully heard.
It helps us to strengthen our resilience if we recognise and express our feelings. This is especially relevant as we move through the challenging times we face. An empathy circle provides a safe space to hold us for a nurturing moment in joy, worry, grief, fear, anger.
Join Zoom Meeting https://zoom.us/j/207282741 Meeting ID: 207 282 741
In preparation, view: How to Empathy Circle? http://bit.ly/EC-How
NVDA Training for Worcestershire Rebels
Saturday 4 April, 1:00-5:30pm, Worcester Quaker Meeting House, 1 Sansome Walk, Worcester WR1 1UG
On this NVDA training, you will find out how to take part in Extinction Rebellion actions. We will explore the history and practice of non-violent civil disobedience to understand why this can be an effective strategy in our movement. We will also practice a variety of NVDA techniques: showing you how to de-escalate tense situations, how to support your fellow rebels, and how to interact with the police. We will discuss some of the questions around risking arrest to help you make an informed choice. There are always many roles in an action which are low risk for arrest, so please do come along to this training even if you don't plan to risk arrest. Anyone going on an action needs this training to learn about the UK legal system, how to chat to police/public during actions, aspects of burnout and regenerative culture, and quick decision-making, as well as going through action planning essentials. Spaces are limited so please book with worcesterxr@gmail.com
Heading for Extinction (and what to do about it)
Saturday 4 April, 7:30-9:00pm, Lansdowne Crescent Methodist Church, Malvern WR14 2AW
'Heading for Extinction' is a hard-hitting look at the latest climate science and the very real prospect of climate collapse. We explore why global emissions will continue to rise in 2020, despite decades of petitions, protests, and increasingly dire scientific warnings. We'll also share Extinction Rebellion's vision for bringing about change which might save ourselves and the Earth's fragile ecosystem… before it's too late.
This free talk is an excellent introduction to the realities of the climate emergency and XR's strategy, so please reach out and invite your friends, colleagues and family to attend.
---