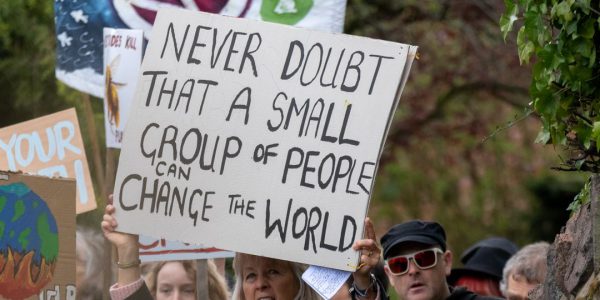 Extinction Rebellion Malvern
Upcoming Actions & Events
Please note that due to coronavirus, our events are now held via video conference. If you need help to use Zoom, follow this document: Rebels user guide to Zoom
Our main meetings are held on the 1st and 3rd Thursday of each month (currently online) and our working group meeting is usually on the 4th Thursday of each month. New members always welcome at any of these!
Malvern Main Meeting
Thursday 20th Aug, 7:00-9:00pm Join Zoom meeting https://us02web.zoom.us/j/99946984831
At our main meeting we will have an update on the national plans and will continue planning for the London rebellion, the HS2 and Worcestershire actions. We can talk about how we can prepare to be a powerful force for good at the rebellion. New members are always welcome!
Arts workshop
Saturday 22nd August – venue details on request
These fun workshops are being held outdoors weather permitting most Saturdays in August up to the rebellion, 10 am-12 noon. Social distancing is supported. If you can come along or help arts in any other way please email xrmalvern_arts@riseup.net. You don't need to be artistic to be helpful; many of us aren't. We will need lots of help, including making flags, costumes and banners! Also, if you can offer an outdoor space for future events that would really help.  
Regular pre-rebellion trainings
Heading for Extinction (and what to do about it)
Tuesdays 7pm-8pm, Saturdays 10am-11am
This hard-hitting talk walks us through the science of the climate and ecological emergency to understand the enormity of the situation we are in, and then introduces the Extinction Rebellion approach to bringing about the change we need. Heading for Extinction is a recommended introduction to the most pressing issue facing every human on the planet.
Tuesdays: https://www.facebook.com/events/327113511788004
Saturdays: https://www.facebook.com/events/724063288353880
Non-Violent Direct Action training
Wednesdays 7pm-9pm, Saturdays 3pm-5pm
In this fun and interactive training, you will find out how to take part in Extinction Rebellion actions. We will cover the philosophy and practice of non-violent techniques: showing you how to de-escalate tense situations, how to interact with the police, what to do if you decide to risk arrest, and how to support others if you choose not to risk arrest.
Wednesdays: https://www.facebook.com/events/1662978353860761
Saturdays: https://www.facebook.com/events/304312340693488
Know Your Rights
Tuesdays 6pm-8pm
We encourage all rebels, whether they intend to risk arrest or not, to attend this training, which is being held weekly until the Rebellion. Know Your Rights is aimed at encouraging safe protest and informing rebels of their rights. You will learn how to engage with the police, acknowledging the disproportionate policing of marginalised groups and the role of white, able bodied privilege. You will learn about your rights in stop and search situations, and more about the process of arrest, including bustcards, legal representation and how to limit risks to yourself and others. https://www.facebook.com/events/741020703338511
Future Malvern Events
De-escalation practice group
Fortnightly on Mondays at 6:00pm-7:30pm: Aug 10th, Aug 24th Online via Zoom https://us02web.zoom.us/j/83962404954
Nonviolence is one of the core principles which is non-negotiable for everyone who wants to take action under the name of XR. De-escalation is a key skill for anyone involved in any action. It helps maintain nonviolent interactions and atmosphere.
We are offering a space in which you can practice de-escalation skills through a range of role play scenarios. This is open to all, whether you have done the de-escalation training or not, but we really do encourage you to take part in training. Details of training are shared on the Malvern XR Group.
We are all crew, and these are useful skills whether or not you want to take on the role of de-escalator at any upcoming actions.
Malvern Empathy Circle
Fortnightly on Mondays at 6:00pm-7:30pm: Aug 17th Online via zoom https://zoom.us/j/632836972
We invite you to join an online empathy circle for building regenerative culture, mutual support, community and connection. Talk about whatever is on your mind. Learn, practice and deepen active listening skills for mutual support, community building, conflict resolution and action. It's a space to both practice giving empathy, and to receive empathy. It's a satisfying process where the speaker has an opportunity to feel fully heard.
It helps us to strengthen our resilience if we recognise and express our feelings. This is especially relevant as we move through the challenging times we face. An empathy circle provides a safe space to hold us for a nurturing moment in joy, worry, grief, fear, anger.
In preparation, you might like to view: How to Empathy Circle http://bit.ly/EC-How
Other Links:
What is an Empathy Circle? http://bit.ly/EC-WhatIs
Why Participate? http://bit.ly/EC-Benefits
---